The Importance of the Liberal Arts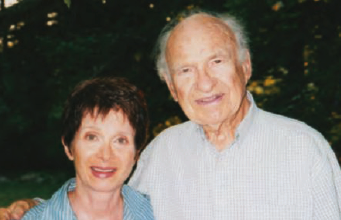 Massachusetts Professor of Humanities Susan Dunn has taught at Williams since the early 1970s; she is the author of a dozen books and is a regular contributor to the New York Review of Books. Her work focuses on the revolutionary generation and Franklin Delano Roosevelt; and her most recent book is 1940: FDR, Willkie, Lindbergh, Hitler—the Election Amid the Storm. Her new book, A Blueprint for War: FDR's Hundred Days That Mobilized America, will be published this spring by Yale. She and her late companion and Williams colleague, the Pulitzer Prize-winning political scientist James MacGregor Burns '39, wrote two books together: The Three Roosevelts: Patrician Leaders Who Transformed America and George Washington.
When planning her estate and the impact she would like it to have at Williams, Susan worked with the Williams Gift Planning team to create an endowed professorship to honor and continue the work to which she and Jim devoted their lives. The Susan Dunn and James MacGregor Burns Professorship is for a professor specializing in American political science or American history.
Susan considers Williams a "sacred institution." She and Jim Burns believed that liberal arts colleges like Williams keep history, culture, science, and Enlightenment values alive and pass this precious legacy on to new generations.
Susan agrees with Edmund Burke who wrote in the 18th century that our love for our "little platoon" leads us toward a love for country and mankind. Williams is indeed Susan's "little platoon."